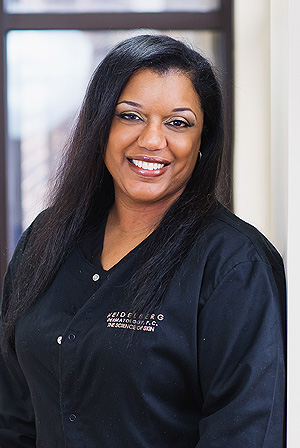 Supervising Medical Assistant
Vanessa Syfax is the Supervising Medical Assistant at Heidelberg Dermatology. She manages the day-to-day operations of the medical and office support staff.
Vanesa graduated from Everest Institute with a certification as a Medical Assistant in 2006. She is also a member of the National Healthcare Association (NHA).
Her favorite pastimes include reading, dancing, traveling, and spending time with her husband, adult children, family and friends.
"As an employee at Heidelberg Dermatology, the most rewarding part of all is seeing that I'm actually helping people. When patients return to the office after treatment and they're feeling better, I immediately remember why I love serving. My motto in life is to work with people in a meaningful way and make a positive impact on the world."