Rāybāg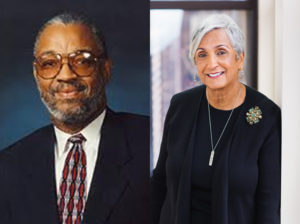 Robert and Vera Heidelberg had modest goals when they opened Heidelberg Dermatology in northwest Detroit in 1971.
http://theglutengal.com/st-patricks-day-shamrock-cookies-and-more-kids-fun/dsci0013 Dr. Heidelberg wanted always to exercise compassion and professionalism each time he diagnosed and treated his patients' skin problems. Vera, who assumed the job as the business manager, shared with her husband the plan to provide high quality, professional services to the community.
Today, Heidelberg Dermatology is one of metropolitan Detroit's leading private practices devoted to treating diseases of the skin. Its stature rests firmly on Dr. Heidelberg's reputation as a consummate practitioner in the art and science of dermatology. The practice, founded in a one-story building on the corner of Meyers and Margarita, has logged more than one million office visits. Responsible for many of those visits are countless families spanning multiple generations. To many of them, he was "Dr. Bob."
The couple's youngest daughter, Dr. Karen Heidelberg Barnwell, is a dermatologist. She joined her father's practice on Dec. 1, 1997, and before long, the patients gave her a nickname, too: "Dr. K." She succeeded her father as the head of the practice that same year. Dr. and Mrs. Heidelberg hope that one or more of their three grandchildren will become dermatologists and join Dr. K at Heidelberg Dermatology.
"I couldn't have had a better life," Dr. Heidelberg said.
Dr. Heidelberg attributed his personal and professional success to:
Perseverance – "I've seen dermatologists retire who started with me."
Truthfulness – "You have to be honest with patients."
Friendliness – "I like to talk to people. I like to talk to people more than anything."
Moreover, Dr. Heidelberg held to a very important principle.
"I never went into dermatology for the money," he said. "You just do a good job. It works out."
The Heidelberg family moved to Detroit in the early 1950s. Dr. Bob's father worked in an auto plant to support the family and accomplished his goal of finding better opportunities and to educate his children.
In the summer of 1955, Vera met her future husband. They were married while Dr. Bob was in medical school in the early 1960s and celebrated their 50th anniversary.
After graduating from Northwestern High School in 1956, Dr. Bob enrolled at Wayne State University (WSU). He attended college on a music scholarship, but soon realized that his clarinet playing paled in comparison to other classmates who ultimately went on to have stellar careers in jazz.
Dr. Bob continued playing in WSU bands in order to maintain his scholarship, but his heart was elsewhere. He wanted to be a doctor.
The switch to pre-med was not easy. Dr. Bob had to take an evening algebra class at Cass Technical High School so he could shore up his math skills, in order to be successful while at WSU.
The hard work paid off. Dr. Bob graduated from WSU in 1960 with a double major in biology and chemistry, and a minor in math. After a year of graduate work at WSU, Heidelberg was accepted to the Howard University College of Medicine. He wanted to be a surgeon, but that changed in his third year. After assisting a surgeon for many hours on a difficult case that ended late into the evening, Dr. Bob observed a dermatologist provide a written consultation on an in-house patient in less than 10 minutes. Dr. Bob was intrigued and had an awakening. He turned his attention to skin.
"I decided to master the biggest organ of the body and deal with it," he said.
Heidelberg graduated from Howard University in 1965. What followed was an internship at Grace Hospital in Detroit; service in Vietnam as a general medical officer, and residency at Wayne State University.
Eager to open his own practice, Dr. Bob wanted to purchase a vacant building in Detroit that had been a bank. His wife didn't agree, however, pointing out that on top of the $20,000 price tag, converting the building into an office would require additional money.
Driving through the city one day, Mrs. Heidelberg spotted a "For Sale" sign in front of 18510 Meyers. Occupied by an internist, the 3,800-square-foot building needed no major overhaul. Even though money was tight for the young couple, she convinced her husband that they could handle the $32,000 mortgage. And so they bought it.
To make ends meet, Dr. Heidelberg worked a part-time job in the mornings before going into the office in the afternoons. His wife handled the office duties: scheduling patients, filing, billing, accounting, etc. Through word of mouth and referrals, the practice grew, so that by 1972 Dr. Bob was seeing patients in the office full-time.
By education and training, Dr. Heidelberg was a true believer in the art and science of dermatology. The science is the chemicals used to treat acne and such diseases as psoriasis, seborrhea, alopecia and eczema. The art of dermatology involves knowing how to combine the chemicals to create the most effective skin care products.
"Back then, we developed our own products," Dr. Heidelberg said. "We frequently had to because there were no dermatological products like there are today. You put things together until you get it to match what you want it to do."
One result: an extensive file of recipes for skin products that Dr. Heidelberg created for his patients. "They were just a tool for me to use," he said.
The art that her father used to practice dermatology was passed on to his daughter, Dr. K. Occasionally, art trumps science in other ways. She described the case of a man who came to her office with a nondescript skin rash that several other doctors had been unable to treat successfully. Dr. K. eventually diagnosed the rash as an outward sign of lung cancer.
"It's very rewarding when you come up with something that no one else has thought about and people get better," she said. She credits her father with teaching her how to "think through" challenging cases.
Dr. K. – who graduated from the Howard University College of Medicine in 1993 – fights some of the same battles that her father fought during his 40-plus years as a physician. A constant concern is African-American females who wear braids that are too tight, or use chemicals, hot combs, weaves, rubber bands and other products that often lead to damaged hair or permanent hair loss.
While that concern persists, so does something else: The Heidelberg Dermatology commitment to the highest standards of patient care, and forthright business practices that Robert and Vera Heidelberg established.
In the summer of 2016, a long time dream was achieved when Heidelberg Dermatology moved from it's Meyers Road location to 20400 Livernois Ave. In the new, fully renovated facility on the Avenue of Fashion, the practice continues to expand to offer second to none care to Metro Detroit.